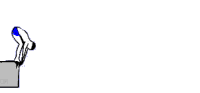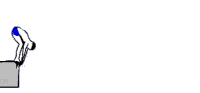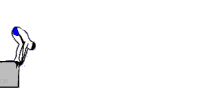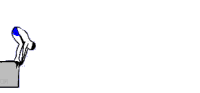 Bellingham, Washington
Swimming Lessons
Bayside Swimming Club (in Bellingham, WA) offers swimming and diving lessons for both members and non-members. Lessons are taught every half-hour from 9am to noon, Monday - Friday.
Seven Learning Levels
| | |
| --- | --- |
| Level 1 | |
| Level 2 | |
| Level 3 | |
| Level 4 | |
| Level 5 | |
| Level 6 | |
| Level 7 | |
| Diving | Beginning – Advanced |
There will also be a Parent/Child class (for parents and children ages 6 to 36 months, together in the water). This class will be offered during all five sessions at 11:30am.
The Diving class is only offered at 9, 10, and 11am and Levels 6 and 7 at 9:30, 10:30, and 11:30am during all sessions.
Please refer to the level descriptions for suggested age suitability. Suggested ages are based on student and instructor safety as well as numerous studies on student success in learning. Class space is limited to maintain the proper student/teacher ratio. The online registration form shows the number of spaces remaining for each class.
If you have questions, please refer to the FAQ page. If you cannot find an answer to your question, you should email us. DO NOT call the pool. We cannot respond to voice messages.
Swim Lesson Availability for 2018
Swim lesson registration is now open.
After June 1, lessons must be paid in full at the time of registration.
For Sessions 3, 4, and 5, we have opened additional spaces in Levels 1, 2, 3, and the Parent/Child class.
Registration opened on April 2. Remaining spaces are available on a first-come, first-served basis. There is no wait list.
Spaces may become available on short notice due to last minute cancellations and changes, so check back often. You may also be able to enroll your child in a class that appears to be full, by talking with the aquatics director in person at the pool during swim lesson hours.
Once a session has begun, you can no longer register for that session using the online form. You can only register for the current session on-site (at the pool).

Complete your registration online.
Note that we are located in Bellingham, Washington!
Lessons begin Monday, June 20. There are five sessions to choose from. Classes consist of 30 minute lessons, Monday through Friday, for two weeks, totaling ten lessons (except as noted).
SESSION

DATE

COST

Session 1
Monday, June 18 - Friday, June 29
$85 for 1 child/$165* for 2
Session 2
Monday, July 2 - Friday, July 13
$85 for 1 child/$165* for 2
Session 3
Monday, July 16 - Friday, July 27
$85 for 1 child/$165* for 2
Session 4
Monday, July 30 - Friday, Aug 10
$85 for 1 child/$165* for 2
Session 5
Monday, Aug 13 - Friday, Aug 17
$45 for 1 child/$85* for 2

Cost for one week only and partial-sessions: $45 per week.
To do a partial-session, sign up for a full 2-week session and then immediately email us to request a 1-week partial-session. See the FAQ page for more details.

Until June 1, a $25 non-refundable online deposit per student per class may be paid at time of reservation to guarantee your child's space. After June 1, lessons must be paid in full. Reservation will be confirmed immediately online. Balance of course fees must be paid on or before the first day of class in each session. Until June 1, if you pay in full at the time of registration (instead of paying just the $25 deposit per lesson), you will receive an additional $5 discount on each lesson. Registrations made on or after the Friday before the start of a session must be paid in full at the time of registration.

Note: Member discount of $10 will be applied to each lesson registration ($5 for session 5)*. Multi-child $5 discount applies to both members and non-members, but only to each lesson after the first lesson for lessons booked in a single purchase. Discounts will NOT be applied for partial-sessions or on-site registrations. Also note that a minimum $5 fee will be assessed for returned checks.

* All prices and discounts referenced above apply only to registrations made online. No discounts are available for on-site registration. The cost for lessons booked on-site are as follows: $85 for each 2-week session, $45 for each 1-week session, $10 per day for single 30-minute lessons.

Thank you for choosing Bayside Swimming Club.

For questions about our swim lesson program, email our Aquatics Director.


Swim lesson updates and announcements are posted daily to our Facebook page.